Product Description:
LED PCB Board, Cheap LED, Make PCB. 2 Layers LED PCB can be used in LED Lighting, Features is Thick Gold, Surface Treatment is ENIG 3u, Finished Copper is 2oz, Thickness is 1.6mm, Material is FR4.
Copper-based PCB with shielding effect, alternative brittle ceramic substrate; ease of use of surface mount technology to reduce the true effective area of the PCB; replaced the radiator and other components to improve product heat resistance and physical properties; reduce production costs and labor cost.
LED PCB:
The LED industry utilizes breakthrough technology opening a vast array of new products that didn`t exist just a few years ago; technology that is managed by LED Printed Circuit Boards. The majority of LED PCBs we produce include some form of Aluminum PCBs.
The advent has caused disruptive change in the traditional lighting industry. The efficiency gained in LED technology cannot be ignored and will continue to propel lower cost, longer life, and endless creativity.
BentePCB has been producing PCBs for LED, well ahead of most competition. With this head start we can assist with design and have helped many companies gain a significant lead over their competition.
The following represents a few LED applications that utilize printed circuit boards:
Headlights
Street lighting
Traffic and signal lighting
Replacement
Elevator lighting
Post top lamps
Operating room direct lighting
Aircraft passenger mood lighting
Solar power products
Airport landing lights
Aircraft running lights
Highway tunnel lighting
High growth plant lighting
High speed algae growth for pollution control
Flashlight and camping accessories
Military field applications
About Us:
BentePCB is a professional PCB manufacturing which is focus on double side, multilayer, HDI PCB, rigid PCB and Flexible PCB mass production. The company was established on 2011.
We have two factories together, The factory in Shenzhen is specialized in small and middle volume orders and the factory in Jiangxi is for big volume.
Why Us?
UL (E492586), ISO9001, ISO14001, TS16949, RoHS certified.
Turnover USD 10-50 million per year.
15,000 sqm area, 450 staff .
Mass Production from single to 16 layers.
Special Material:ROGERS, Arlon, Taconic.etc.
Client:Huawei, SAMSUNG, Malata, Midea,Texas Instruments.etc.
Certification(UL:E492586, TS16949, ISO14001, ISO9001,RoHS):
Factory Tour: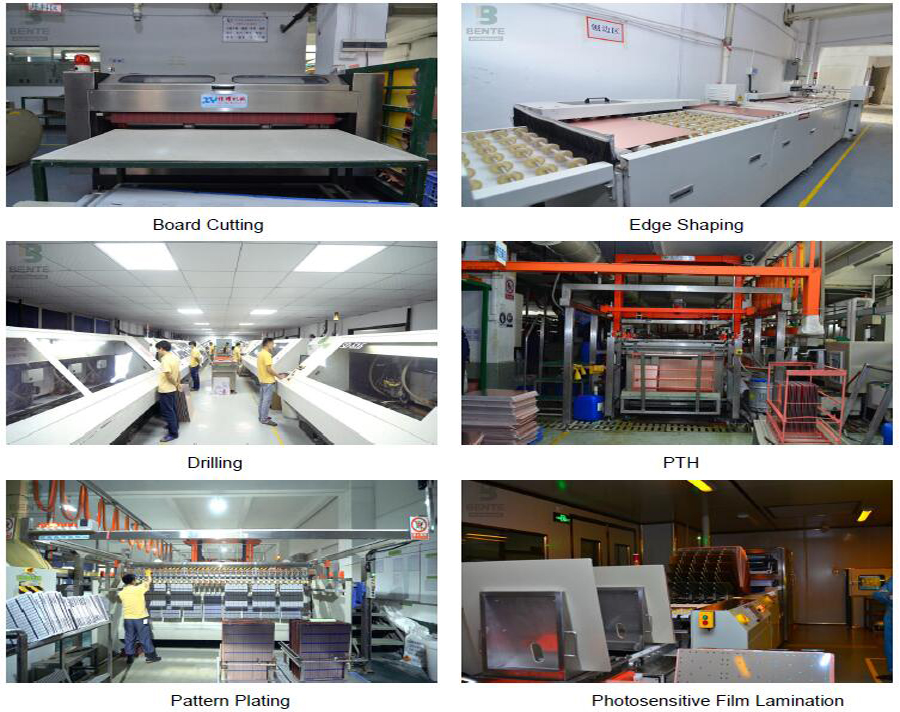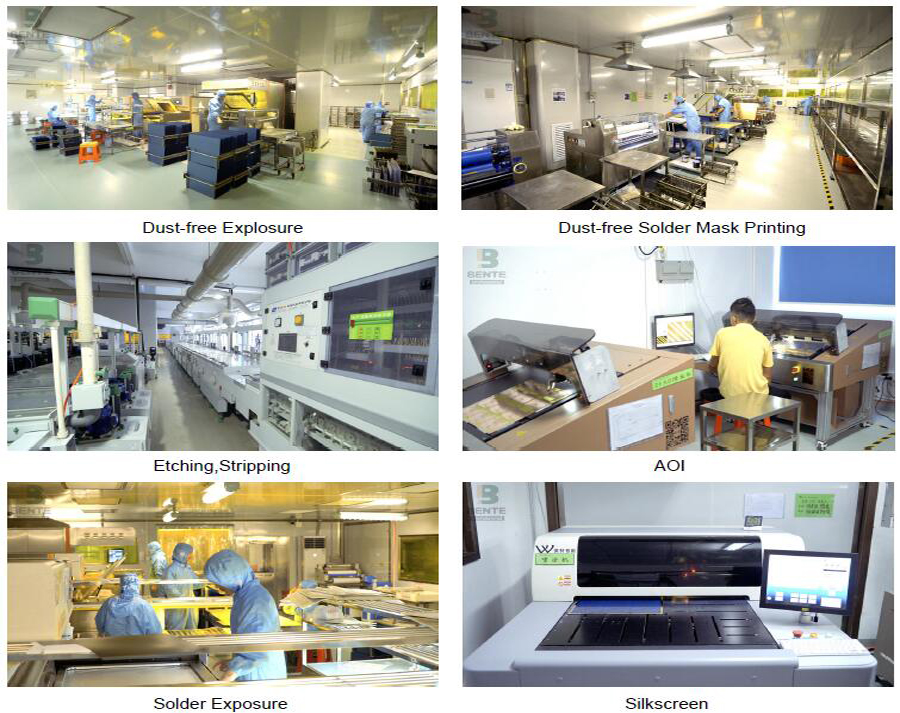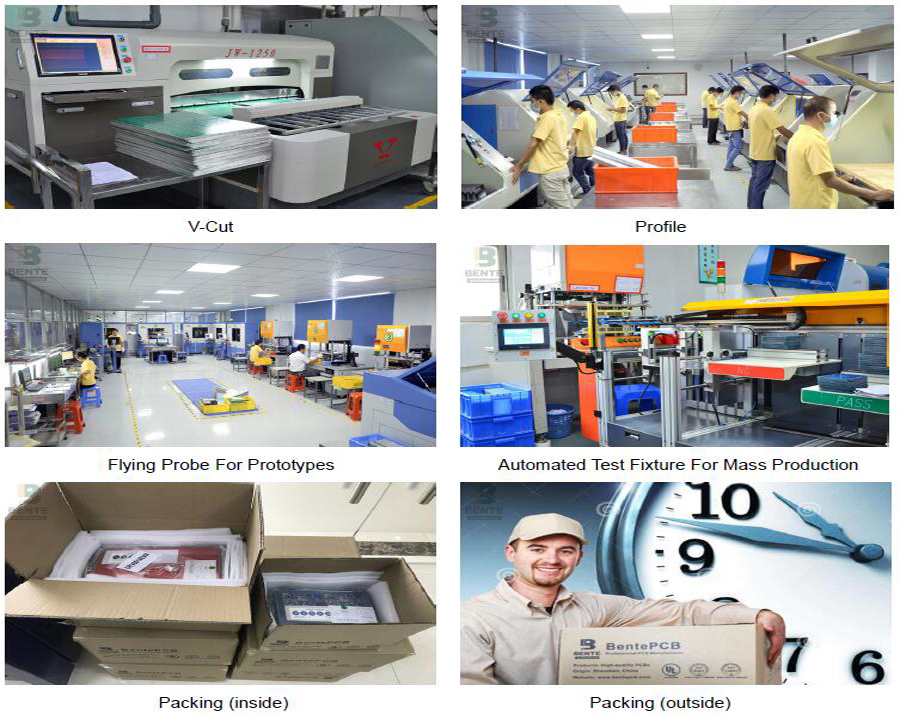 Exhibition:
We Took part in the famous exhibitions over the past years,and got highly appreciation from the top experts,as well as cooperated tightly with them.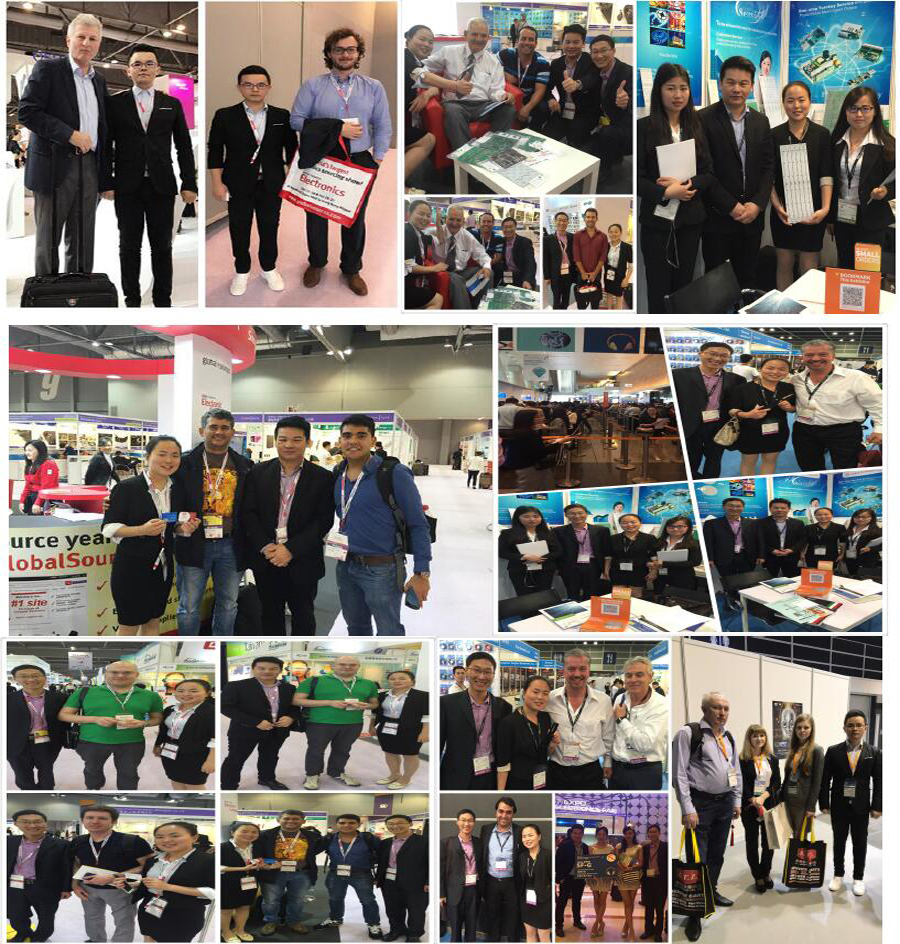 Delivery:
BentePCB offers flexible shipping methods for our customers, you may choose from one of the methods below.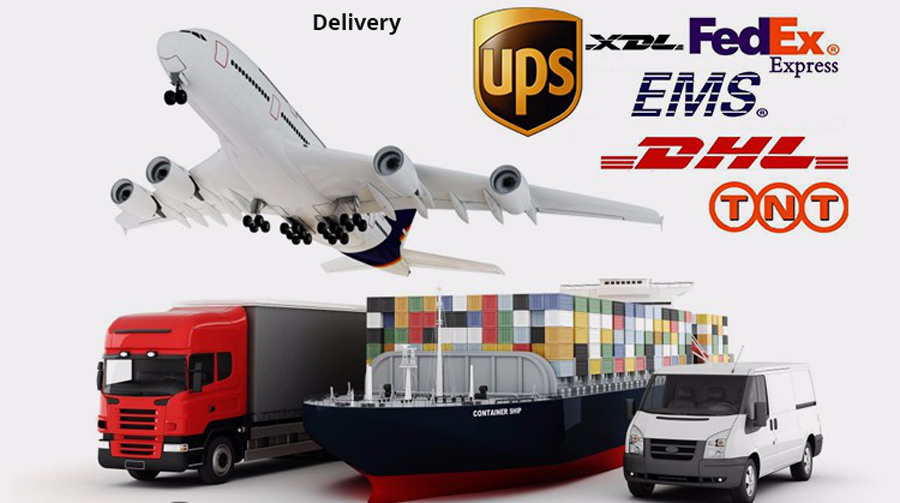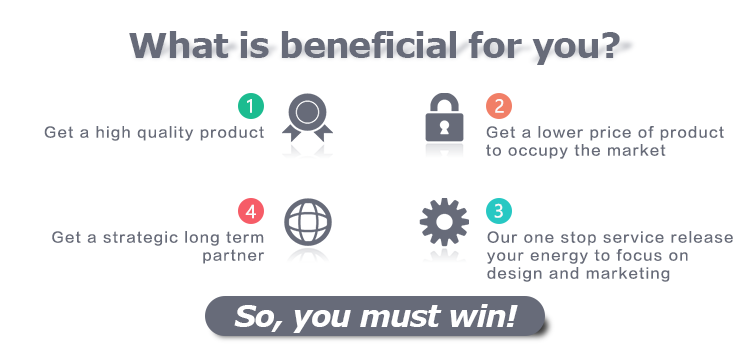 We don`t just sell PCBs .We sell sleep.
Aluminum PCB
are quality guaranteed. We are China Origin Factory of LED PCB Thick Gold. If you have any question, please feel free to contact us.
Product Categories : LED PCB